Train Simulator
10th Anniversary Sale Now On!
Greetings Railfans!
Almost 10 years ago on the 12th of June 2009, a new age of rail simulation dawned with the launch of 'Railworks' - our first ever train simulator - and since then we've been on track to make it the most comprehensive rail simulator in the world...
We're hugely excited to be nearing the end of our first decade and have a whole month of streams, articles and more to celebrate how far we've come (and how far we can still go). Be sure to follow our social channels to keep up to date!
To kick the month off with a bang we're discounting literally hundreds of Train Simulator add-ons from throughout the ages in a brand new Steam Sale - including the BIGGEST EVER discount on the Train Simulator 2019 bundle!
Check out the whole range via the button, or check out our highlights below:
Train Simulator 2019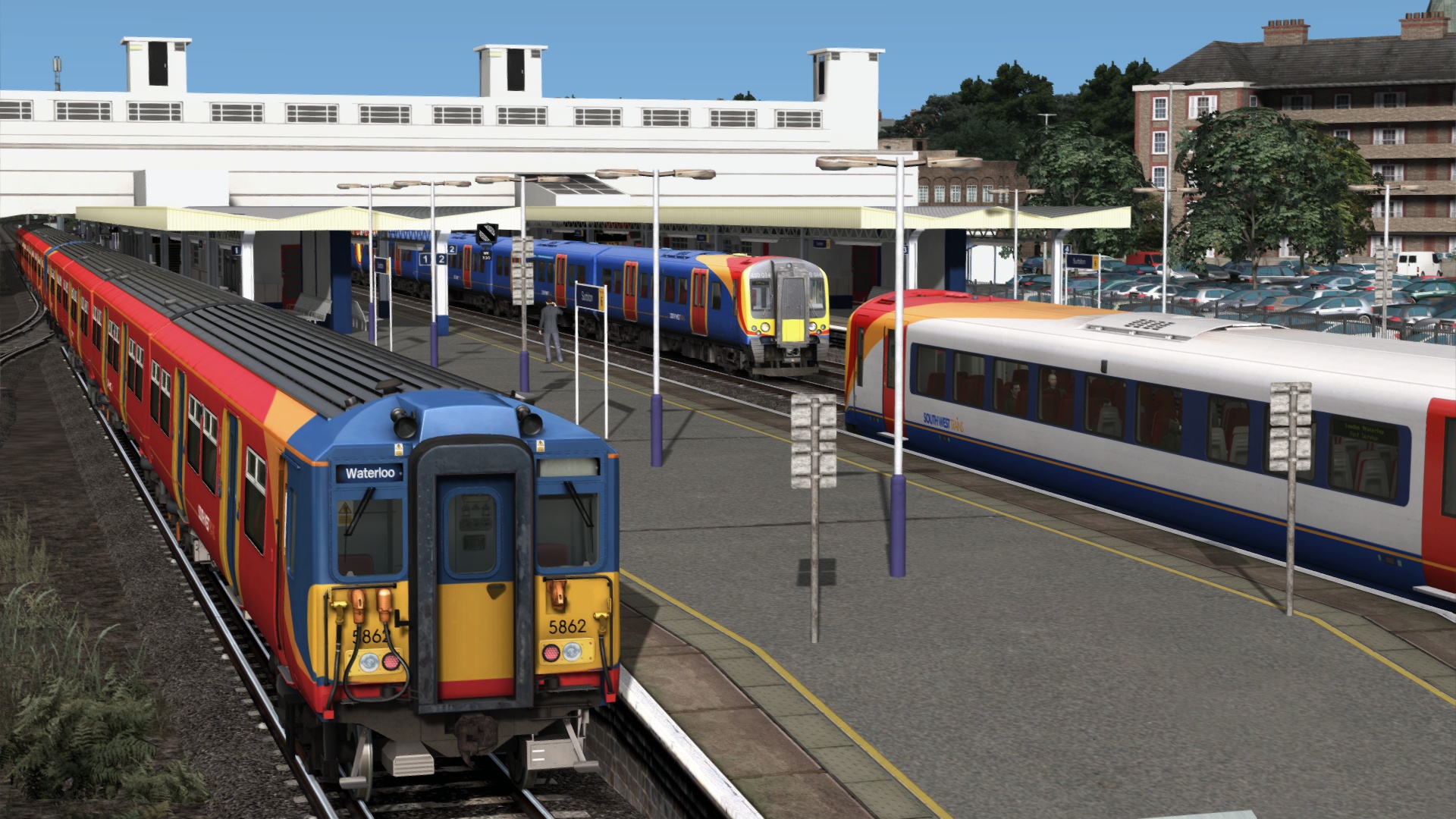 Train Simulator 2019 is the biggest and best incarnation of the legendary Train Simulator franchise. Not only does this fantastic bundle give you a huge range of routes and locos, it also includes a big boost to performance with numerous updates and improvements!
This version of Train Simulator lets you travel along the Portsmouth Direct Line, take a trip up Soldier Summit (or visit Salt Lake City via a special Route Extension) or blitz along the Frankfurt High Speed line, now extended all the way to Mannheim via the Rhine Railway.
At 70% off the already low price this is the perfect way to get a huge discount on some of the greatest routes of the last few years, or buy it as a gift for someone new!
Train Sim World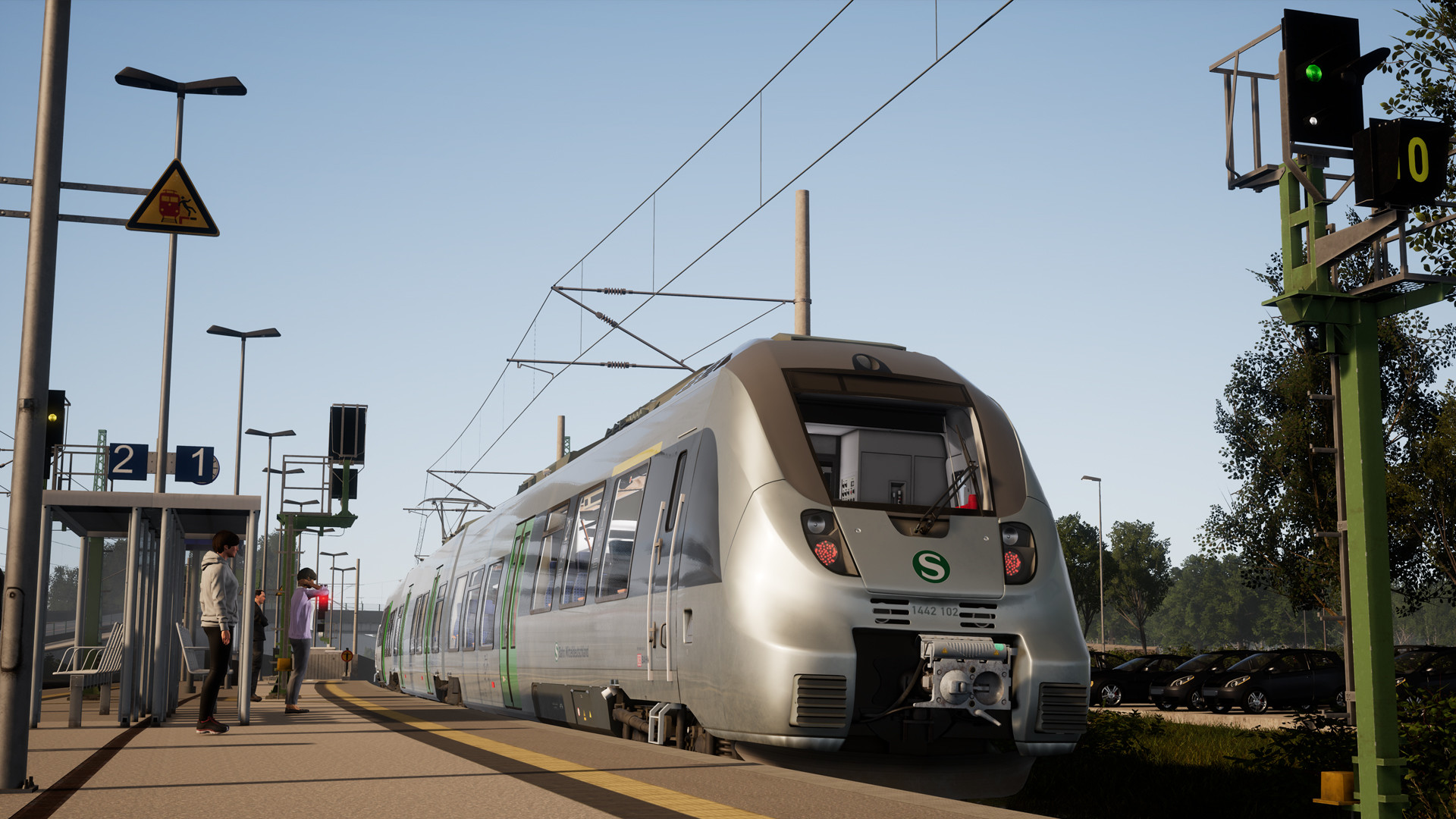 Or if you're looking for a gift for yourself, Train Sim World - the first person experience that lets you freely explore stations and yards - is included in the anniversary sale at 30% off!
West Highland Line Extension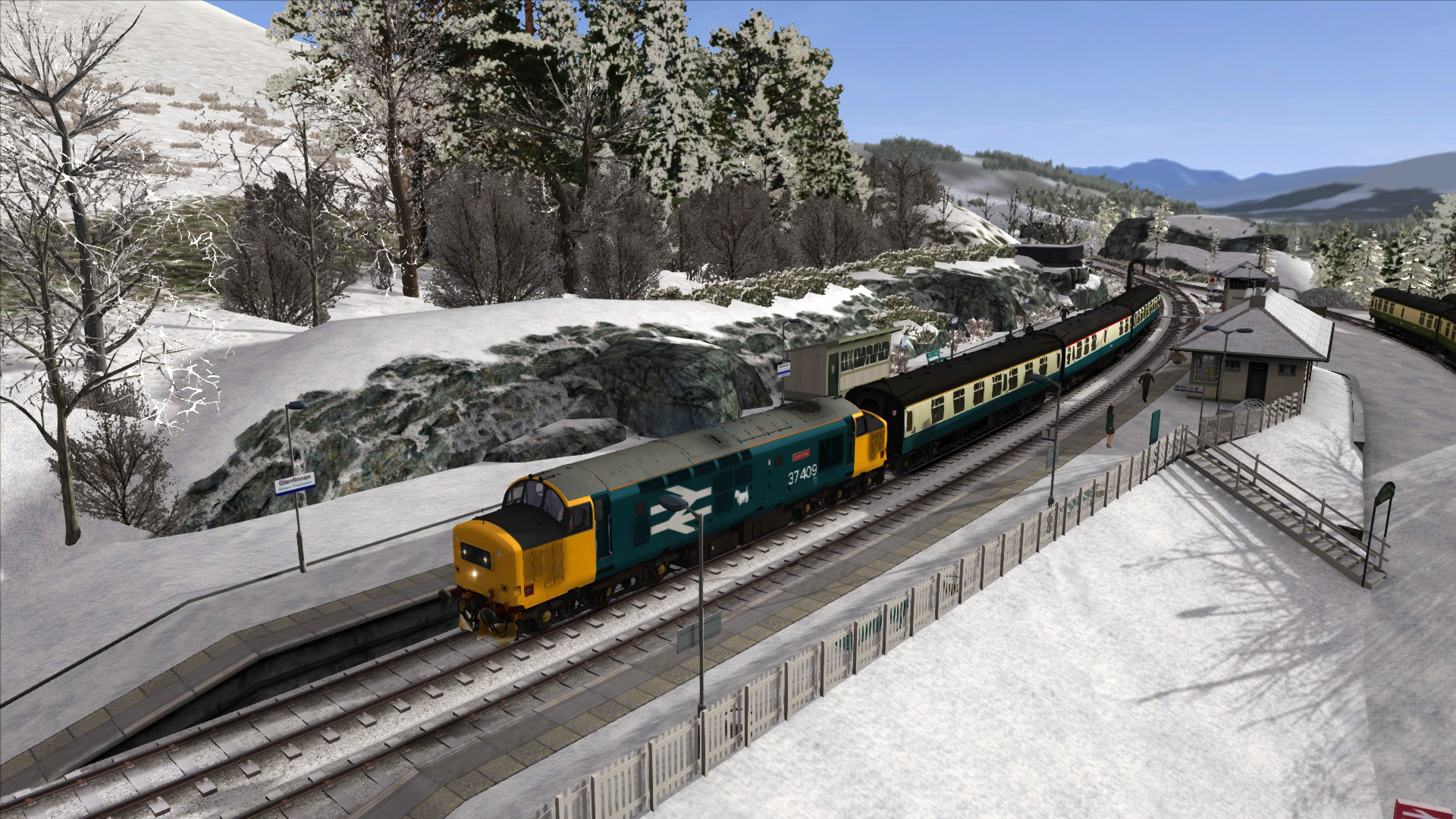 A 41-mile romp through the beautifully rendered highlands from Fort William to Mallaig, this fantastic route has been one of the most popular routes in Train Simulator for many years. Replete with bridges and tunnels and including an incredibly detailed BR Class 37/4, this Pro Range route offers both a real challenge and the opportunity for some of the best screenshots in Train Simulator!
DB BR 605 'ICE-TD'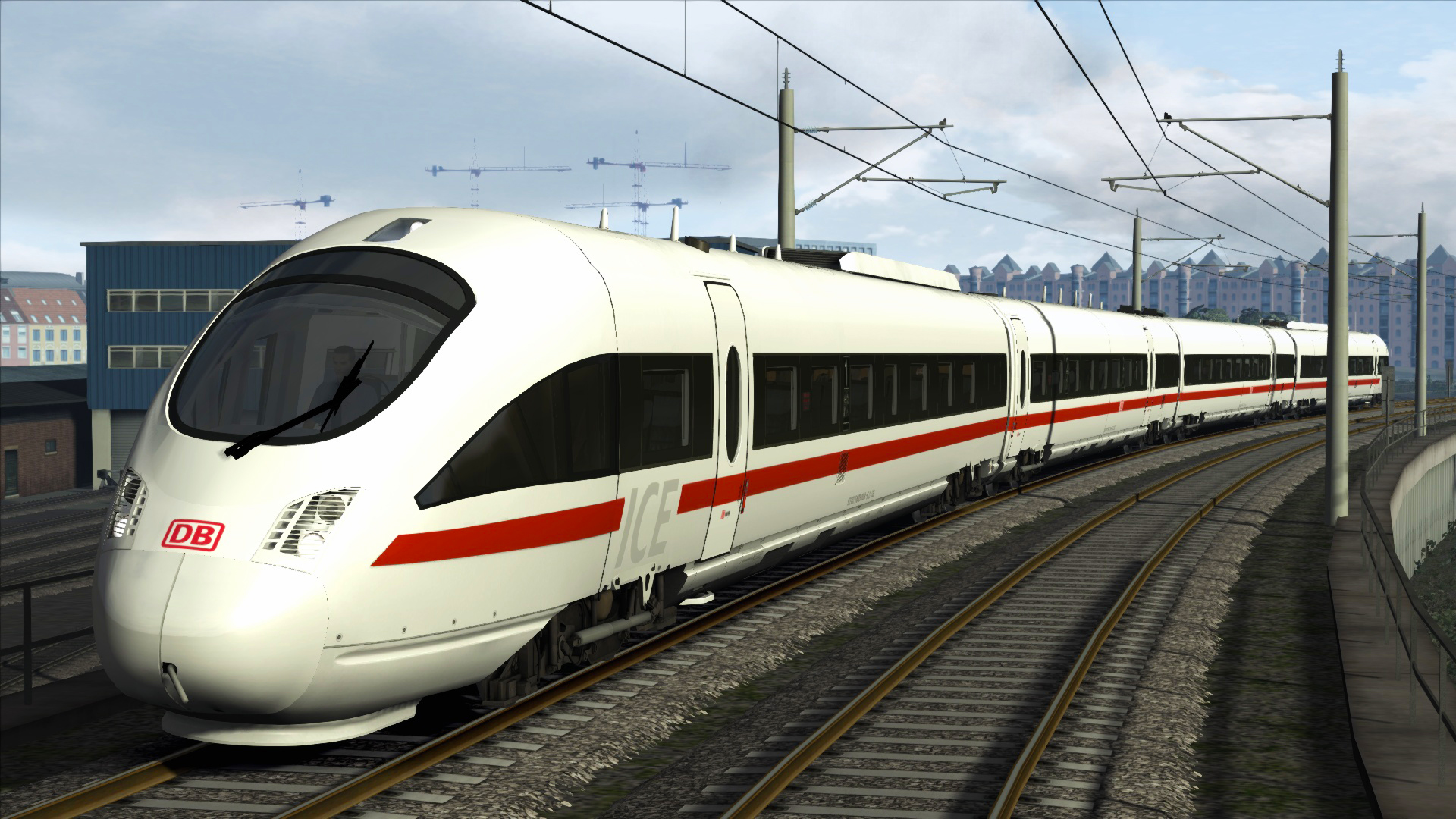 A modern diesel locomotive so impressive it's been running for almost 20 years on electrified routes... The ICE TD has it all - PZB and LZB signalling, a SIFA vigilance device, AFB Cruise Control, realistic tilting, passenger view and scenarios for the Hamburg - Hannover route - the perfect add-on for anyone with an interest in the modern German rail network!
GP40-2 Loco Pack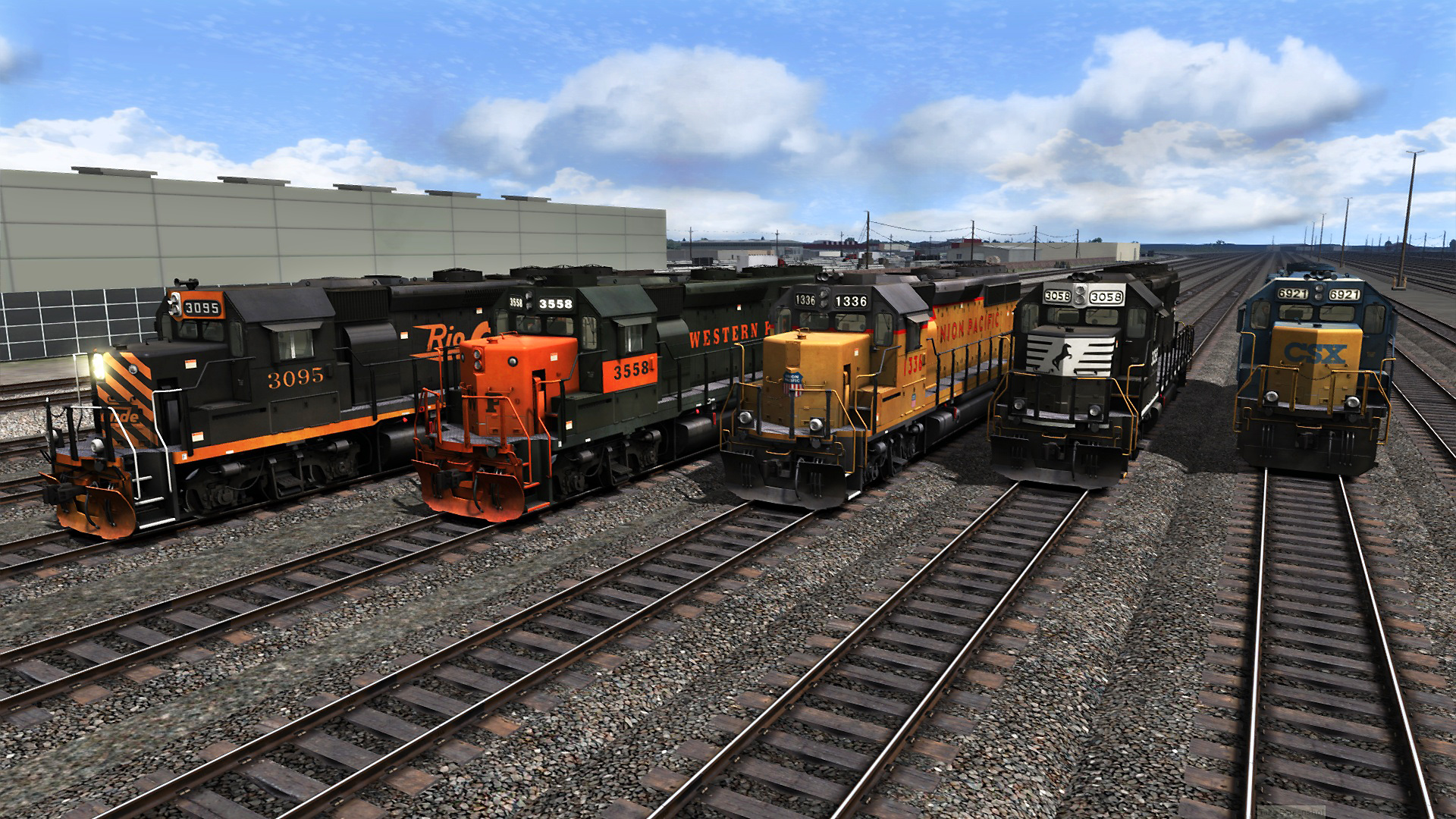 Train Simulator lets you bring your favourite pieces of railroad history to life - and a loco that shows up throughout the last 50 years of history is the GP40-2! This second-generation diesel can be found throughout the USA, hauling freight and performing yardwork for many different railroad companies.
The GP40-2 Loco Pack aims to give you control over this classic locomotive with a stunning model and 5 entirely distinct brands to show off in, allowing you to match your loco to the route it's running on. The only thing left is a nice selection of rolling stock - so we put a wide variety of hoppers and boxcars in as well!
Train Simulator
3d
10th Anniversary Sale Now On!
Train Simulator
3d
TS19: Pennsy Legends!
Train Simulator
5d
TS19: The "GX"
Train Simulator
5d
TS19: Standard Splendour
Train Simulator
10 May
TS19: "The Grandest Enterprise …"
Train Simulator
10 May
TS19: Drive the 1142!
Train Simulator
9 May
TS19: "DONE!"
Train Simulator
8 May
TS19: Pennsy Double Bonanza!
Train Simulator
3 May
TS19: Münster Magnificent
Train Simulator
1 May
TS19: Now Available - Union Pacific Scenario Pack 02
Train Simulator
29 Apr
TS19: Deals of the Week
Train Simulator
26 Apr
TS19: A Patriot of the Rails
Train Simulator
24 Apr
TS19: The 1142
Train Simulator
23 Apr
TS19: Bremen Bound
Train Simulator
18 Apr
TS19: The Island Awaits!
Train Simulator
17 Apr
TS19: Introducing Union Pacific Scenario Pack 02
Train Simulator
12 Apr
TS19: Discover the 1293!
Train Simulator
10 Apr
TS19: Rebuilding the Patriot
Train Simulator
5 Apr
TS19: Remarkable Rügen
Train Simulator
2 Apr
TS19: Austria's Latest and Greatest
Train Simulator
28 Mar
TS19: SD60E… as in Enhanced
Train Simulator
26 Mar
TS19: Electrics in Blue
Train Simulator
21 Mar
TS19: Frontier Spirit!
Train Simulator
20 Mar
TS19: "The NCCR Smell"